Break free from societal expectations and embrace your true power as a conscious, high-achieving woman.

DOWNLOAD MY FREE EBOOK
Do you have the audacity to consciously build your dreams YOUR way?
You have the permission to come out of hiding and step into your most expressed, authentic self and build the life and business you've always wanted!
Inner Rebel Podcast
Inner Rebel delves into the nitty-gritty of shaping a life that's unapologetically yours. Embracing our Inner Rebel means breaking free from expectations, daring to question conventional wisdom, and bravely venturing down the path less traveled. It's a rollercoaster of challenges and uncertainty, but we're here to remind you: that you're never alone in pursuing your dreams. When we come together in our hot mess of humanity, we unlock the power of connection and create a sense of belonging within ourselves and the world around us. 
Learn More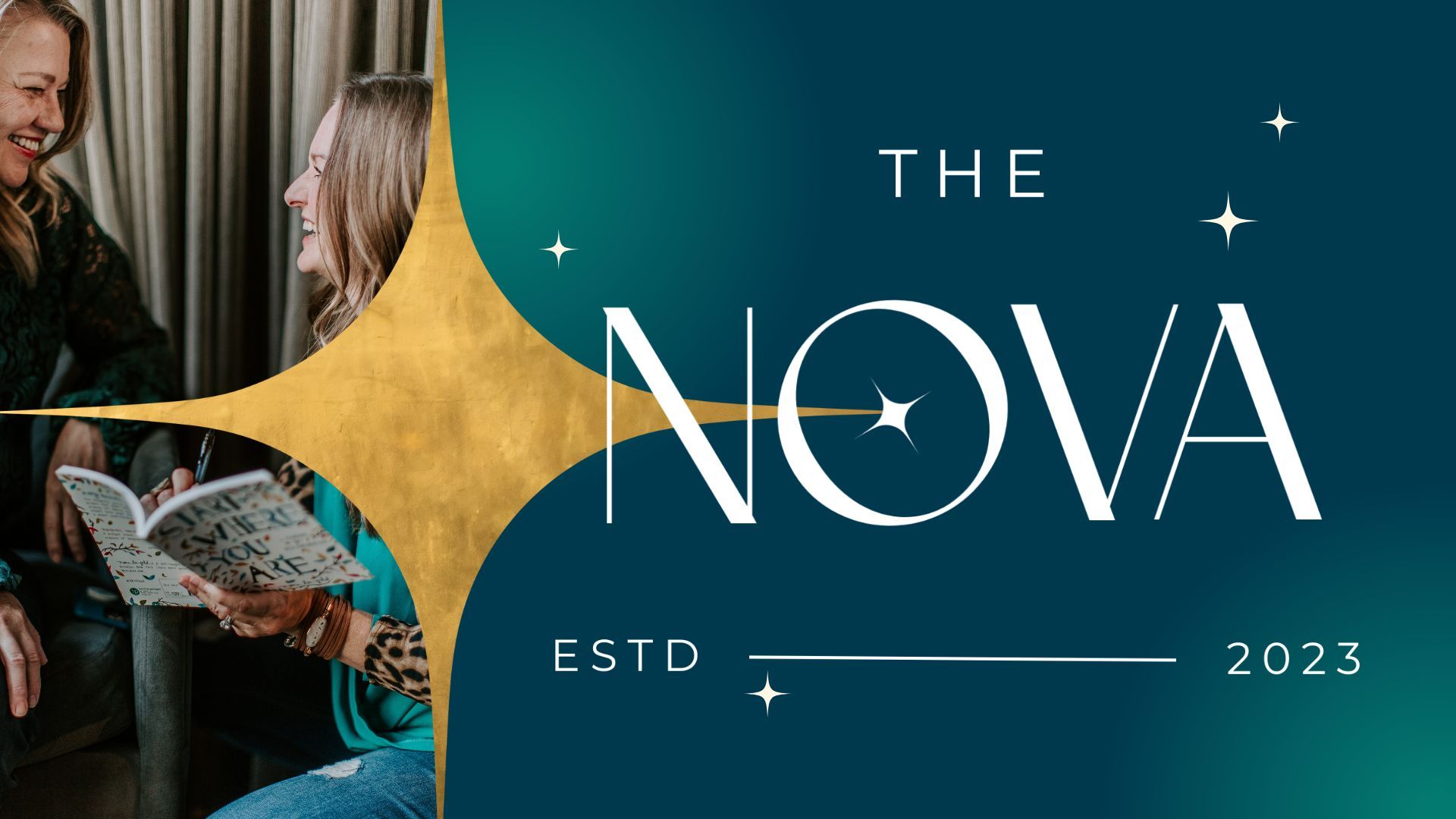 Apply for The Nova Virtual Membership
Join a vibrant community of conscious professional women dedicated to holistic growth, mindful leadership, and social impact. We are a haven for freedom seekers where who you are comes before what you do. Here, we cultivate a unique community that embraces deep listening, elevates speech to inspire and uplift, and celebrates your unconditional worth. We shatter the illusion that you have to have it all figured out to belong, and together, we take courageous action driven by inner courage and intention. There's always a seat at our table for you!
Learn More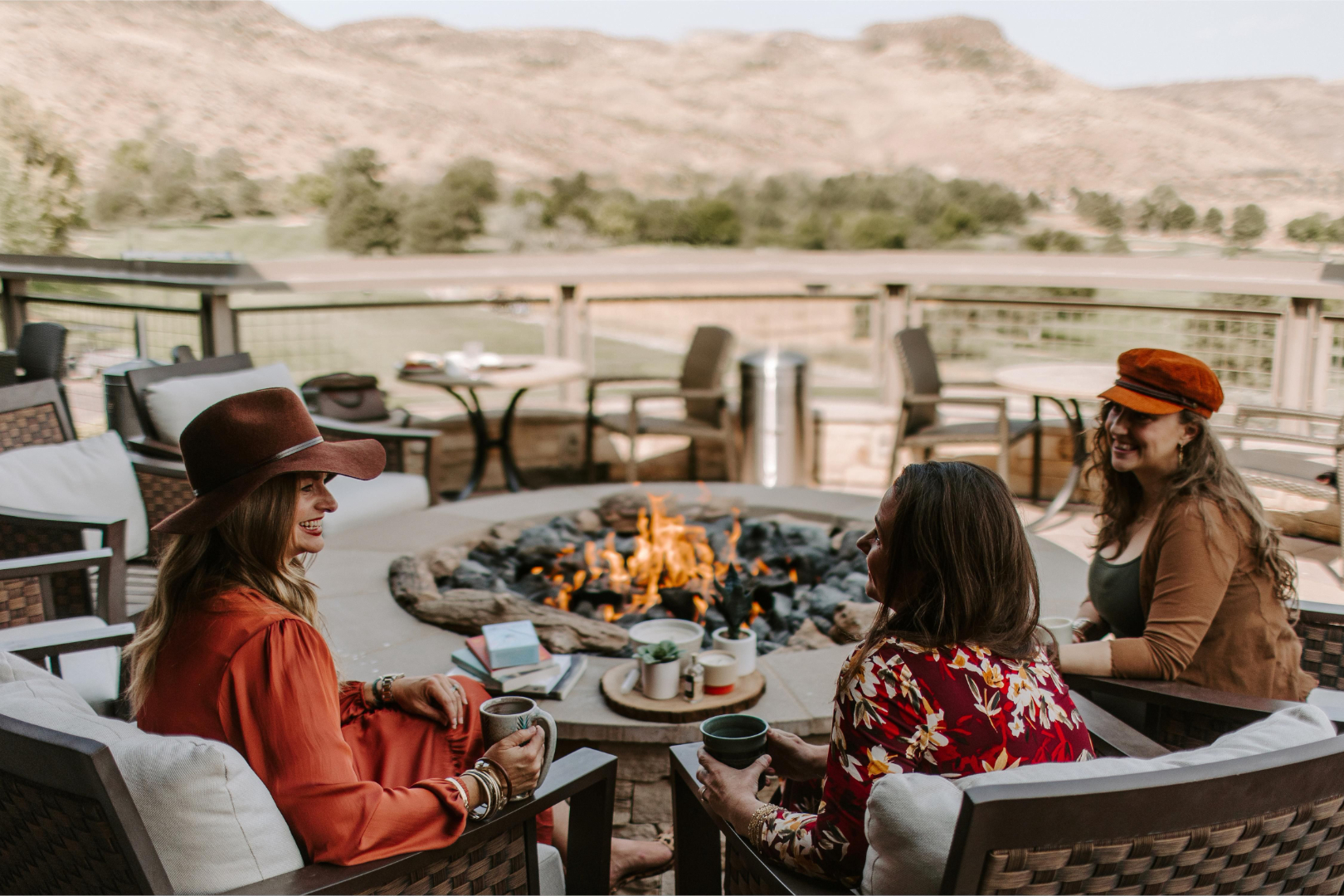 Free download - Finding Clarity from Within
Have you ever felt lost or uncertain in your life? Maybe you're facing a difficult decision, and you're not sure which direction to go. Download this free guide to get a deeper understanding of why clarity is essential and begin to trust yourself and your intuition to make confident decisions today!
Get Instant Access
Be a Part of Our Community
Drop your info in and receive a value-packed weekly email to inspire you to show up for yourself and live your life in a way that makes you feel fully ALIVE!
As a part of our community, you'll get to connect with other like-hearted women from around the world. Take part in our free monthly Ripple Community Connect Call and receive resources, support, and access to special classes and community events!
Kelli Taylor
I joined The Bridge Mastermind with worries about my ability to show up confidently in the world and a desire to break free from a toxic work environment. Melissa's guidance helped me take big leaps and gave me the courage to take action toward my desires, even without certainty around the next step. Through intimate mentoring, business coaching, and personal development, Melissa created a safe space for me to incubate my big ideas and crystalize them into something divinely feminine and boldly courageous. The community fostered both 1 on 1 guidance and deep support from each other, and Melissa's contagious energy gave us all the "I've got this" feeling every time we talked to her.
Sara Thielsen
I have been lucky enough to have had Melissa as a mentor, and a friend for the past 5 years. Melissa was the first person in my career who I truly saw as a coach, a guide, a mentor, and a grounding force. She has taught me to ask questions, tune into my intuition, trust, and listen to myself. I truly have never met anyone like her - her commitment to her personal growth, her business, to empowering women to find their voice and freedom is relentless. She absolutely has it all - and spends countless hours learning more, creating invaluable resources for her clients, and the list goes on.
I left my full-time job because of the support and guidance from this woman - and now have a 5 figure business that's been building consistently over the last 5 years! I 100% would not be where I am in my business without her, but more importantly - I wouldn't be the strong, deeply feeling, capable, intuitive woman I am today without so much dedication and support from her along the way!
Summer Opsal
When I started working with Melissa, I was in a toxic masculine mindset, putting pressure on myself to constantly achieve and feeling like time was running out. I initially sought support to create a product and achieve success through traditional means, but what I actually desired was to come home to myself, dismantle old beliefs, and revisit my goals with a fresh perspective. Melissa helped me discover alternative healing methods to reconnect with my body and align with my goals. Now, I am more open to taking risks, prioritize shifting how I show up in life based on my values, and find fulfillment that isn't connected to money. Melissa is a spiritual and business coach who meets you where you're blocked, and she is a "Bridger of Gaps" who helps clients navigate complexities like masculine vs feminine, being vs doing, and forcing vs ease.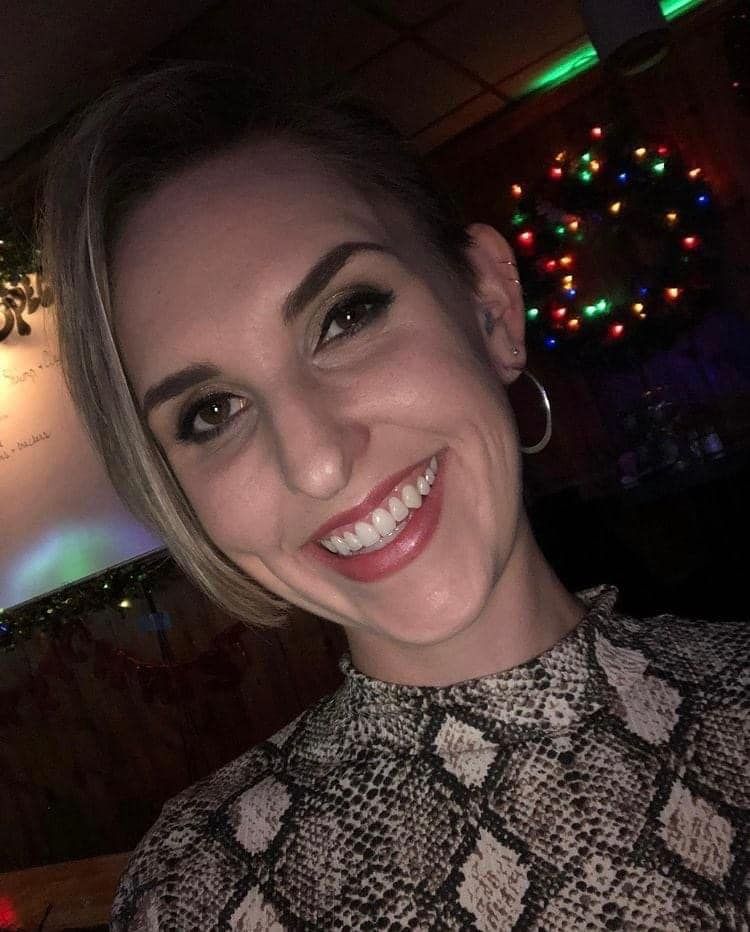 Tori Minovich
Life was overwhelming and hectic and I felt my external circumstances be the boss of my life and happiness. After this course, I've learned to really hone in on what makes me tick, what brings me happiness, and how to bring more of that into my life so it can be in alignment with my future goals. I can see that we are in full control and truly do not need to be defined by anything other than what we want the world to see! I feel excited about my future opportunities and living in more alignment.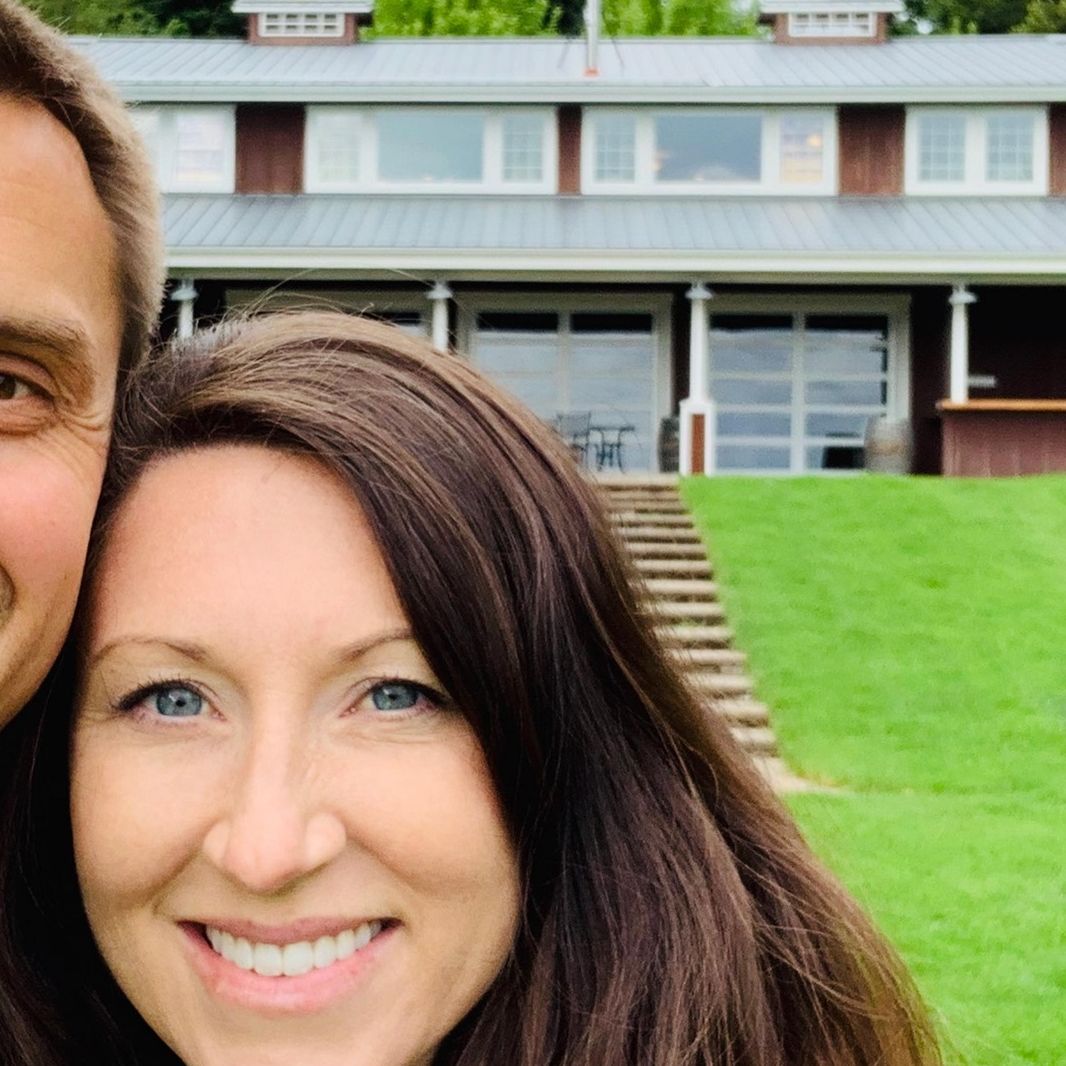 Kendra Underhill
Before working with Melissa, I was feeling stuck and frustrated. As a working mom of 2 young boys, I felt like I'd lost myself and ways of bringing joy for me into my days. I said yes because I was in desperate need of connection, community, and learning how to step into a life I love living rather than just getting through it. After her programs, I now have coping skills to help with the triggering moments, learned how to change my narrative to a positive and grateful one, and created time for me to feel like myself again. I'm a better mom, wife, and friend to myself now
Kim Hornbeck - Easy Clean Swaps
I don't know how I won the jackpot in being able to work with Melissa. I created my business on an idea and a vision, but I struggled at first on how to hit those first key milestones. She helped me realize that it wasn't all about doing "all the things" (which is important, don't get me wrong!), but helped me see that belief in myself was key and was vital in connecting with others authentically.
She has a unique way of asking questions that really gets you to dig deep into yourself - it is a very calming yet powerful tool to really start to get to know one's self. She amazes me every day in what she is building for herself and her family. She is an inspiration in simply believing - believing in yourself and what is to come. She is patient, honest, and such a wonderful light in my life. I am so lucky to call her a dear friend and co-worker. She is one powerhouse of a woman who is just starting to come into her own and I couldn't be more proud.
Jelina Shah
A few months ago, I was working in a corporate job that was destroying my spirit and the toxic environment was causing stress, sleepless nights, and immense sadness as I felt like I wanted more. About a year ago, I had an idea of opening my own business, but the security of a stable job (even at a place that was not in alignment with my personal goals) felt like the safe, responsible thing to do.
As my work environment became more difficult to reconcile with, I started Melissa's BOLD program as a means to move in the direction of my desire of opening my own business. I had no idea when I started in September that two months later, I would have the courage to resign from my corporate post and start my own company. Aside from Melissa's coaching advice, she provided countless resources including marketing/branding, finance discussions, Human design readings, and movement therapy as well as a safe, welcoming community, which allowed me to move forward with a dream and feel supported in my efforts. I'm currently working towards a more fulfilling career. I love that
Melissa not only has the experience to change because she has been in my shoes, but she has such a passion and love for her clients. She is always willing to listen with grace, kindness, and no judgment and offer guidance. BOLD has helped me step into the possibility of meeting a higher calling that has always resided in me. This program has helped me transition into a life that is more fulfilling and in alignment with my personal mission and goals. I cannot thank Melissa enough.
Mitzi Swanick
Before working with Melissa, most days were spent numbly attacking the "To Do" list (generated, of course, from external pressures) – not very fulfilling. For the first time in my life, I've learned to come home to myself first. Now, I nurture that relationship with myself and trust what's there. I'm making daily choices from a totally different awareness to consciously create a life that I love! One that feels whole and alive for me, one that has the space in it for everything that matters most. I have time for me, and time for my family too. I can already feel the impact that these changes are having on others. My connection with my daughters and husband are stronger and more joyous. What a gift! Thank you, Melissa!
Ali Lemaitre
I'm only 2 months into The Bridge and I can feel a huge shift already. I've spent the last 5-10 years (maybe my whole life) trying to get clear about my gifts and when Melissa guided me to do an exercise to connect the dots about my natural gifts in being visible, showing up in my authenticity, and being edgy/weird - it clicked! I am on the edge of seeing how all the stepping stones of my life have led me to where I am and it's all coming together!
I am able to feel the same sensation in my body today doing the embodiment practices as I felt when I was a kid (getting voted as most original). It feels so good! The more I practice self-acknowledgment and intentionally identify moments in my past where I have had success in coaching, leading, being seen in my authenticity, and attracting success, the stronger the connection grows to all the ways I'm already showing up in my power! It's not far away - I am already living them and "it's" already real. So thank you, thank you, thank you!
The Bridge Mastermind and Intimate Mentorship
Season 4 starts in February 2024!!
Create a Life and Business Aligned with your Authentic Values and Purpose
By breaking free from societal expectations and embracing your true power as a conscious, high-achieving woman
Why a business mastermind that acknowledges the WHOLE woman?
In our business mastermind, we understand that achieving success isn't just about results or having a great idea or strategy - it's about becoming the woman who can execute that vision with confidence, energy, and trust.
That's why we focus on supporting the integration of personal and professional growth, helping you align your energy, mindset, and actions across all areas of your life. By approaching your business from a holistic perspective and authentically representing yourself, you'll experience more joy, ease, and impact in your work.
Our community provides ongoing support and guidance to help you cultivate the courage and resilience needed to achieve your dreams. Discover what's possible when you acknowledge and cultivate your WHOLE (business)woman.
DISCOVER MORE
"And the day came when the risk

to remain tight in a bud was more painful than the risk it took to blossom

."
Anais Nin
FREE QUIZ
What is stopping you from unleashing the life you truly desire?
Take this 2-minute quiz and discover what your primary block is!
Chances are your mind has been playing certain disempowering thoughts on a subconscious loop which have gotten hardwired in your brain as the truth. These thoughts and beliefs have created the life you have now. This is your version of autopilot and is designed to keep you safe. The downside of being on autopilot is it keeps you from making intentional decisions about how you actually want to be living your life.
Bringing consciousness to it will give you the power to choose a new path. We will unlock your mind and unleash your soul giving you the ability to align your actions to your values and vision.
You aren't here to play it safe anymore, you're here because you have a desire for something more!
TAKE THE QUIZ AND DISCOVER HOW.
TAKE THE QUIZ