THE BRIDGE MASTERMIND
Create a Life and Business Aligned with your Authentic Values and Purpose
By breaking free from societal expectations and embrace your true power as a conscious, high-achieving woman
A mastermind for unstoppable visionaries answering their higher calling
Are you yearning to answer a higher calling?
---
Struggling to find harmony between career aspirations and personal well-being, often feeling overwhelmed by the demands of both.
---
Longing to pursue a deeper purpose or passion beyond conventional success, seeking meaning and fulfillment in your work and life.
---
Do you want to create a purpose-driven career that sets your soul on fire AND earns 6 to 7 figures?
---
Are you done being told who you're supposed to be and ready to break out of those boxes?
---
Looking for a holistic perspective, that helps you experience more joy, ease, and profound impact in your work?
---
And want to source the clarity, courage, and resilience to bring your big dreams to life YOUR WAY....
The Bridge Mastermind Season 4
Rachel Molenda's Experience from her Clarity Call
"Melissa is a wizard when it comes to helping you get crystal clear on your idea. Her sacred approach, of inviting you to drop in to access the wisdom of the body, combined with her strong belief that "you already have the answers" and her unique ability to probe you with questions that brings them out, will leave you feeling empowered, clear and excited to take inspired action in your life and business."
Who you are...
You're an ambitious professional woman who's ticking all the boxes but still feels like something is missing.
---
"Something more" keeps calling out to you.
---
An audacious, conscious woman with big aspirations already running your own business or Aspiring to launch one
---
Or a multi-passionate corporate professional seeking a fulfilling side project, we are here to fully support your journey.
---
Ready to shed the need to hide and embrace authentic vulnerability
What you desire...
Longing for a professional transformation that harmonizes with the deepest essence of your being at a pace beyond your wildest imagination while feeling FULLY ALIVE.
---
To find balance without overwhelming or scattered energy.
---
To choose the life you truly deserve, refusing to settle for anything less.
---
To step into your power and create an existence that resonates with your authentic self
---
To be part of a community of kindred spirits driven by both impact and self-awareness, united in unwavering support as you forge your path forward.
---
Trusting yourself to navigate business and life with newfound courage and authenticity, embracing fear as a companion rather than a hindrance.
 Our 4-month mastermind and intimate mentorship program does that and so much more...  
---
Through a combination of intimate mentorship, powerful group coaching, and expert masterclasses you'll learn how to reconnect with your inner self and clarify your purpose. Our expert team will guide you in rewiring your nervous system and shifting your core beliefs, so you can fully step into the difference you're here to make.
But it doesn't stop there - we'll help you harness your feminine power and transform your personal and professional experiences into a life-changing impact for others. You'll gain the clarity and confidence to live life on your own terms and create a bold AF strategy for your next chapter.
Our promise to you is that you'll leave this program feeling absolutely lit up about your life!! You'll have an unshakable belief in yourself and a clear sense of who you're meant to be. And, you'll have the tools and confidence to sustainably earn what you deserve by making the difference that only you can make. Don't wait any longer to step into your highest self - join season 4 of The Bridge starting February 2023 and start living your best life!
Claire Haggard
I see myself as a priority and have learned how to set clear boundaries, let go of pressures, and feel into my body what's right for me. I can truly say I now live an authentic version of myself and have so much grace and patience for myself. I went back to get my health coaching certification and now am building the business I always dreamed of!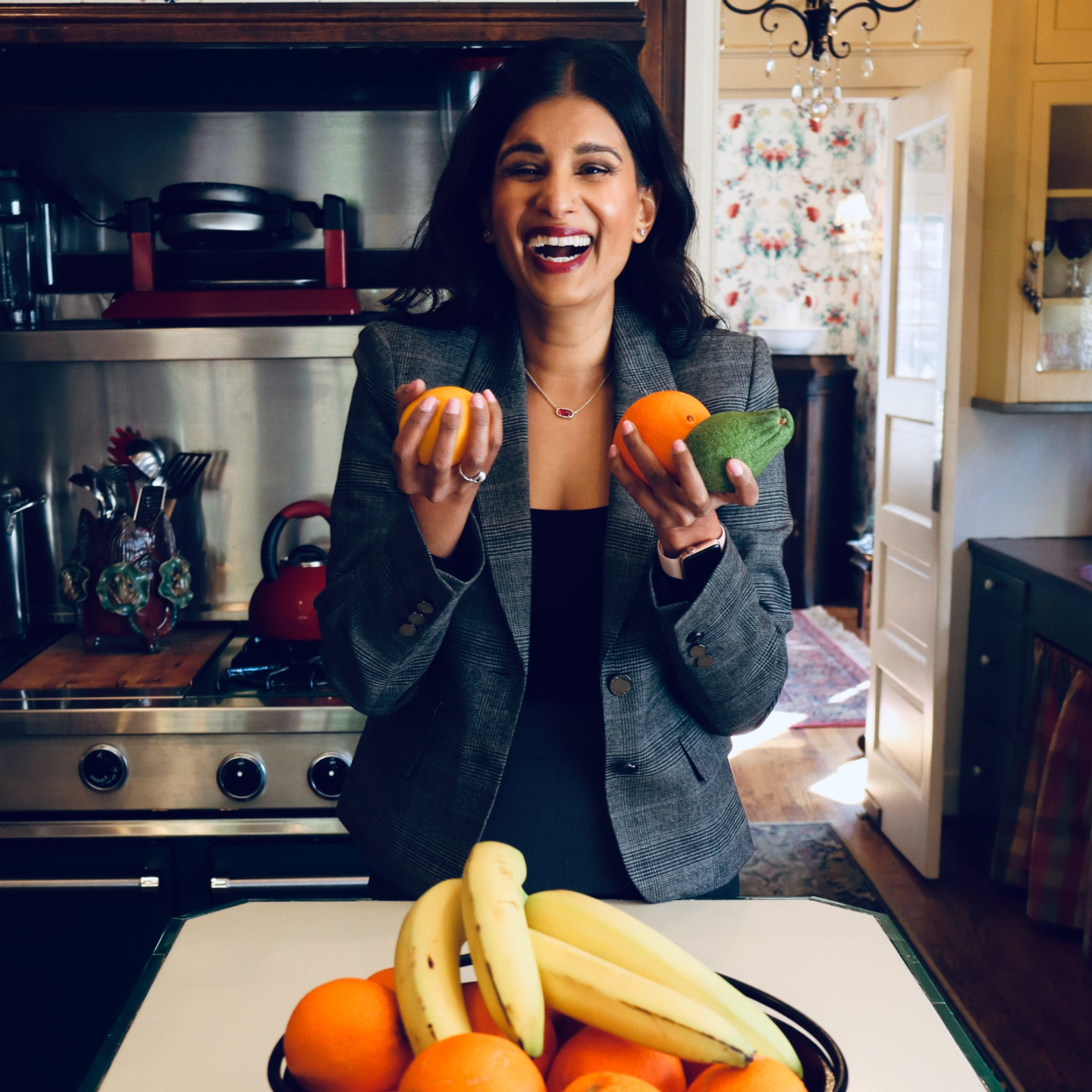 Jelina Shah
The Bridge has helped me step into the possibility of meeting a higher calling that has always resided in me.  This program has helped me transition into a life that is more fulfilling and in alignment with my personal mission and goals.  I cannot thank Melissa enough.
Sarah Thielsen
I left my full-time job and now have a 5 figure business with Beautycounter that's been building consistently over the last 6 years! I wouldn't be the strong, deeply feeling, capable, intuitive woman I am today without so much dedication and support from Melissa along the way! I do way less, have more balance, and achieve more while feeling more joy!
Hey, I'm Melissa Bauknight,
I'm a business alignment coach and CEO of The Nova Global Community. I specialize in working with conscious, audacious professional women who are passionate about making a difference in the world and want to pursue a purpose-driven career and life.
I started my career in medical sales, and it was everything I thought I wanted - a great salary, independence, and status. But as time went on, I realized that something was missing. Juggling a full-time job, a side hustle with Beautycounter, and being a new mom while also recovering from birth trauma was taking a toll on me. I felt lost and drained, despite my external success.
This motherhood initiation sparked a spiritual awakening and deep inner healing where I found my true calling: empowering women to make their mark on the world. As a coach, I've helped countless women break free from societal norms and achieve a level of fulfillment they never thought possible. And I believe with every fiber of my being that you can do the same - all you have to do is make the decision that it's your time and you are worthy of all you desire!
"I went from having a lot of things I wanted to do and accomplish and a huge gap between who I was and what I wanted that I needed to bridge. I have bridged that gap SO MUCH FASTER and feel so supported, clear on the action steps I'm taking and elevated the commitment to myself and my goals in ways I couldn't do on my own"
I've harnessed my own journey to create an extraordinary program that will empower and expand you beyond your wildest expectations. The Bridge is an immersive, collaborative program that encompasses my transformative 8-step framework, enhanced by exclusive masterclasses and invaluable resources from renowned female leaders in both professional, spiritual, and personal growth.
LET'S GET DOWN TO THE LOGISTICS

 
The program starts in February and is completed in an in-person retreat at the beginning of June

Unlimited Group Voxer Access  for more intimate on-the-fly coaching

5 1on1 hour-long calls to use at your discretion (or 10 if you upgrade to VIP)

Group calls are all recorded & uploaded to a portal if you need to miss

4 Live masterclasses with the *Soul Squad* Experts ($2400 value)

2 group calls led by Melissa per month - includes activation calls + 3 hot seat coaching calls

Get Shit Done (optional) power hours

Accountability Soul Sisters

Lodging and food for the retreat in Colorado included

The Bridge Online Course - 8 modules ($1,997 value)

Sporadic "surprises and delights" throughout the program

We offer a sliding payment plan depending on your resources - the full price is $3500 paid in full or $999/mo.
EXTRA JUICY ADD-ONS
Somatic Movement training to rewire your nervous systems

Personalized 30 min Human Design reading and ongoing HD support 

Branding and astrology support with our alumni mentors

Meeting with my Marketing Director - marketing, branding, PR, copywriting, and more 

Opportunity to get interviewed as a featured member on my Inner Rebel Podcast

Business Growth Support (strategy, launch, scale, raise capital, sales, etc)

Membership to The Nova Community calls, events, and resources included ($600 value)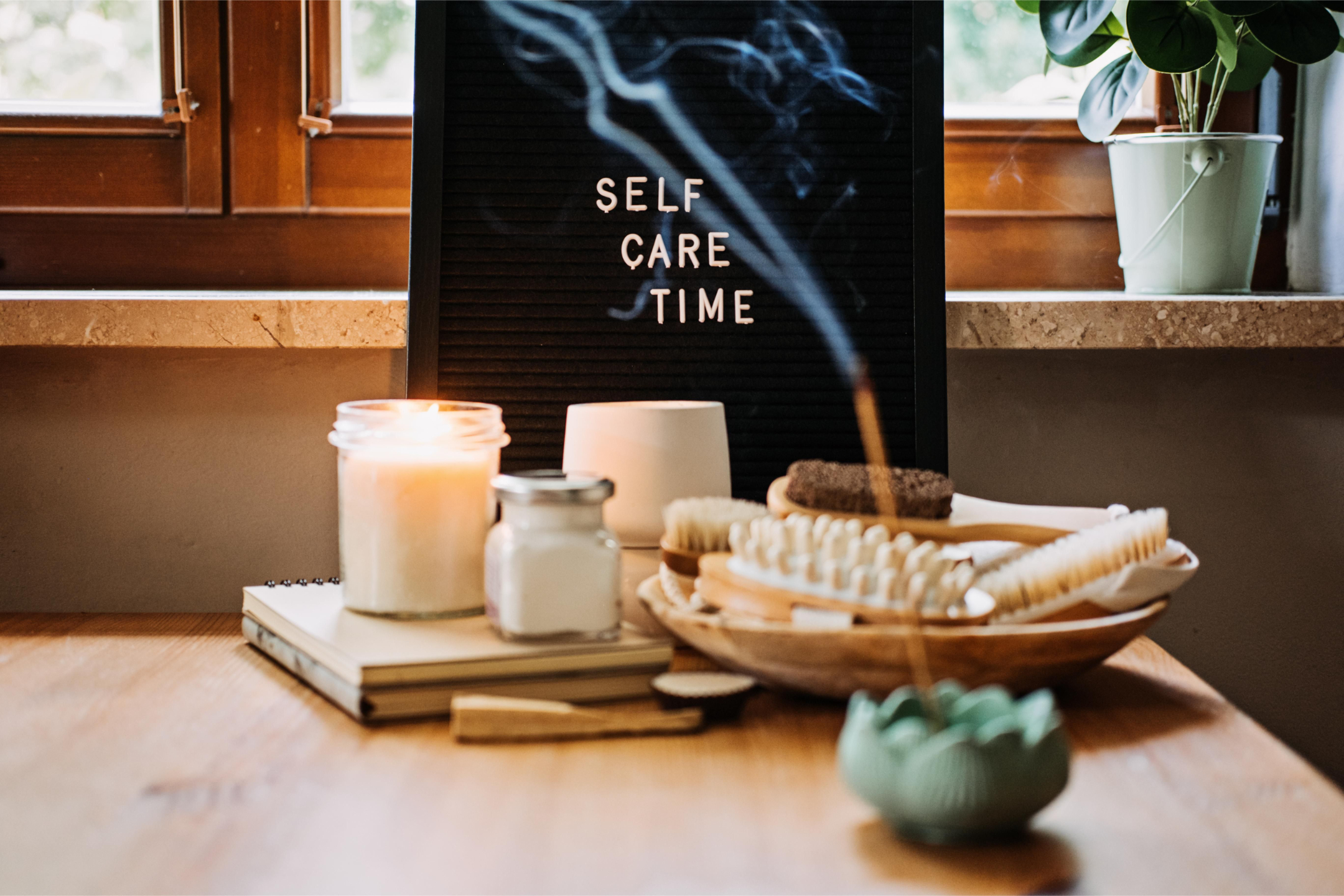 Ground In: We first take a journey inward to build a solid foundation of self.
---
1. Create Bold Goals with Soul: redefine how you set goals through the BRIDGE framework
2. Reconnect with your True Self: remember who you are to unlock the potential that's already within you
3. Integrate your Feminine Energy: awaken your sacred feminine claiming new levels of power, pleasure, and presence.
4. Get aligned in your Whole Life: identify where you are not showing up as your true self
Ripple Out: From there, what you do naturally ripples out of who you are.
---
5. Design your BRIDGE Blueprint: co-create a soulful business + life plan for the next 12 months
6. Implement with Intention: implement your soulful strategy by taking action on purpose and in purpose
7. Be a Bold Leader: be your future self today courageously challenging the status quo. Let your authentic self be seen and go make the difference in others you're here to make.
8. Celebrate and Acknowledge: acknowledge the journey rather than the destination and celebrate the baby steps you've been taking to live in radical alignment
9. In-Person Retreat: details will be announced later for this incredible soul-nourishing experience in Colorado.
Kelli Taylor
A year ago, I was working in a corporate job that was destroying my spirit and the toxic environment was causing stress, sleepless nights, and health issues. The Bridge helped me courageously take big leaps to quit and start my own design firm even without certainty about my next steps.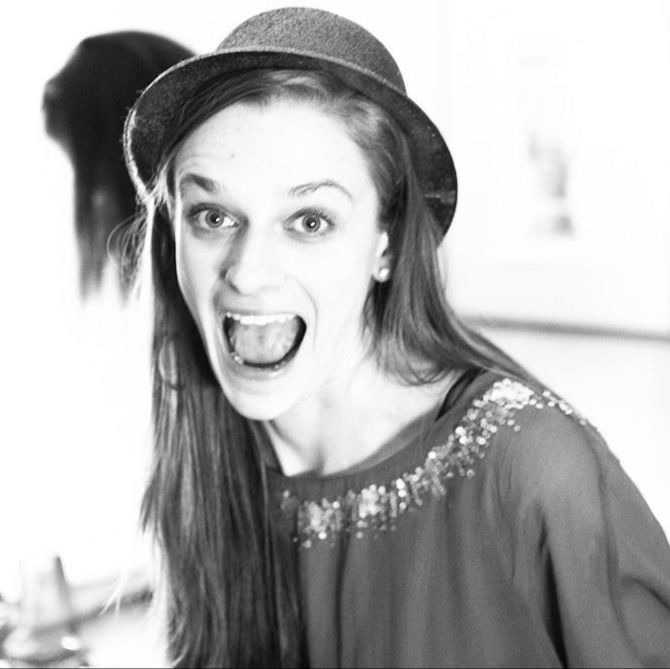 Summer Opsal
I now do things that scare me every day and am more open to taking risks even when success doesn't feel certain. I regularly observe myself and notice my patterns. I prioritize shifting the way I'm showing up in my life based on how I want to feel and continuously living in my core values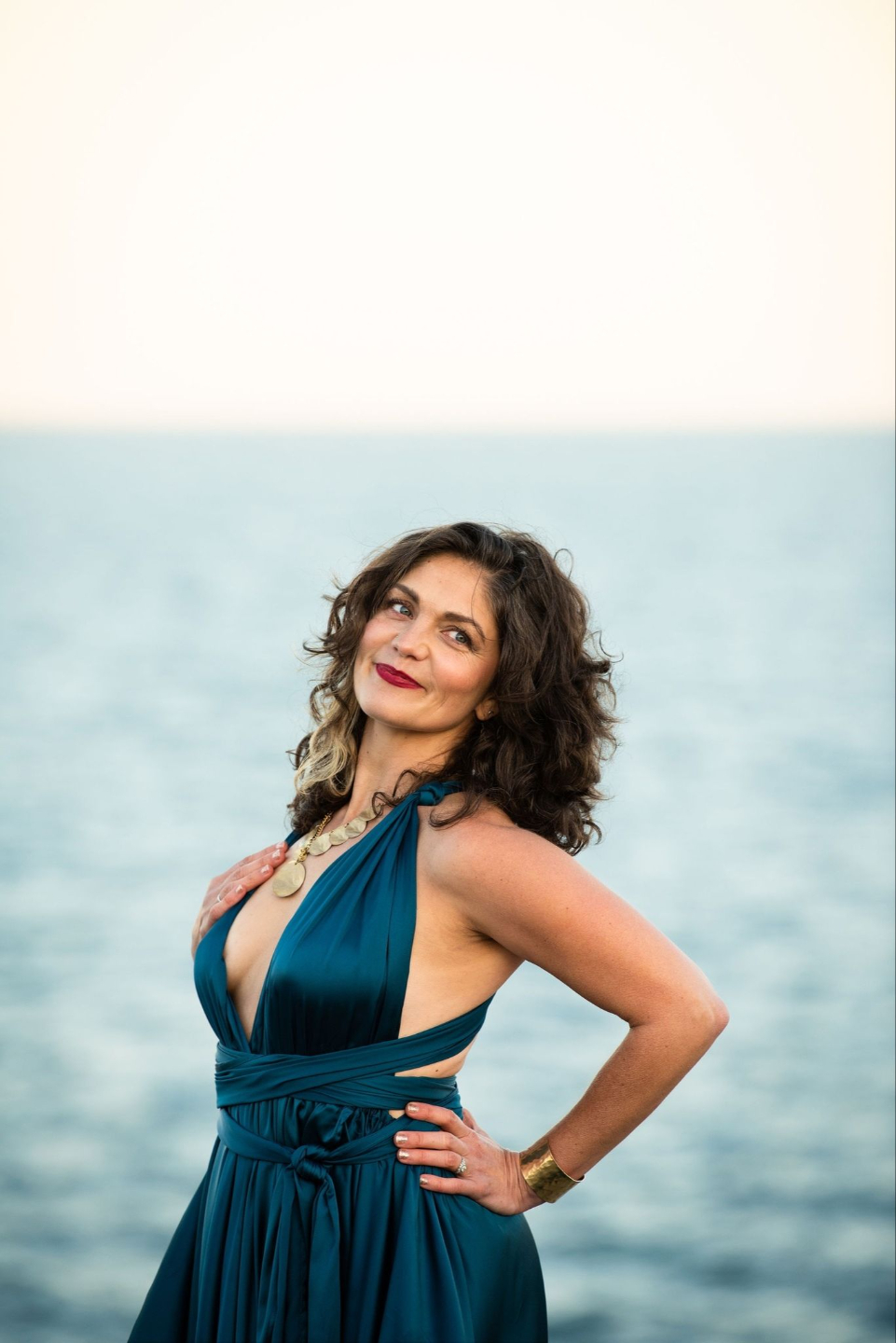 Ali Lemaitre
I spent the last 5-10 years (maybe my whole life) trying to get clear about my gifts. Melissa guided me to connect the dots about my natural gifts in being visible, showing up in my authenticity, and being edgy/weird - and it clicked! I feel more focused, more connected to my purpose, and more confident in my ability to take action. If you want to live a bigger life that is aligned with your desires, do The Bridge!!
Your Soul Squad Guest Masterclasses
HUMAN DESIGN EXPERT: Jessica Rose
Jessica will teach a comprehensive, practical, and self-affirming system allowing you to shed your conditioning and come back to your authentic truth.
SOMATIC MOVEMENT COACH: Victoria Bradbury
Victoria supports you to realize a deeper relationship with the innate power that lives in your body and your emotions. You will remember how to open and trust your intuition, let go of your mind's stories, and live with a feeling of being fully alive in your sovereign creative power.
CLINICAL PSYCHOLOGY EXPERT: Allison Bickett PhD
Allison will share her extensive mental health knowledge by teaching you Polyvagal Theory, how you can regulate your nervous system, and why this is so critical.
FINANCIAL ADVISING EXPERT: Julie Bailey
Feel empowered with it comes to your finances by learning to be an empowered woman in your finances and business finances for start-ups. She'll share the team you should have when starting a business and who you should have on your team as you grow.
MARKETING AND ENERGY COACH: Prati Kaufman
Prati will teach you to scale your businesses with laser-focused, integrated marketing strategy planning and execution that's aligned with your authentic energy and voice.
Embrace your calling and JOIN US in 2024!
"I needed extra encouragement and inspiration to make the changes I knew I needed to make but couldn't do it on my own"
"I always tried to keep all emotions out of my business and lived my life segmented as "regular Jodi" and a "business Jodi" and this program helped me to merge my whole self in all areas of my life."
Frequently Asked Questions
What is the structure of the program?
How fast can I expect results?
I already did something similar. Will this work for me?
How much is the cost/investment?
What kind of support is available?
What if I already feel like my plate is full?
Extra available resources if you need them (potential extra costs):